Unfortunately we had to turn down the invitation to join the monks at breakfast. This decision was aided by my dislike of the ubiquitous porridge. But we also had a 12-hour sail ahead of us and I want to arrive in daylight. I had noticed that not all navigational marks had been returned yet to the water and was not sure either about whether they would be lit. I was also worried about lack of gas and the cold during our trip. I had two people on board who are – to putting it mildly – very indifferent to sailing and had only joined for their parters' sake who happen to love sailing. At the other end of the trip I had to find a hotel too for Bridget & Iain because Blue Dove is just very small.
Iain and Bridget are a couple from the UK. They have their own – much bigger – boat which even has a microwave. I mean, really! Iain is the sailor of the two. Bridget just tolerates the misery in silence. Whereas Dirk complains often and loudly. However they both appreciated this bit of Russian world which they would not have seen without Blue Dove.
Anyway I needn't have worried about anything. We set off with two reefs in the main and raced down south. The sun was out and warmed us in the cockpit. Down below Dirk & Bridget slept through the day ensconced in their sleeping bags. And Bridget cooked us a splendid meal on what I thought was the last remaining gas. By the time we got to the start of the Neva and the end of our day's journey, the wind had died down and we motored into this lovely marina called "Koshkinskiy Farwater" (http://marinaladoga.ru/). When we passed a good-looking bar/ restaurant on the way in, cheers went up. As it turned out with a chef who really goes the extra mile. The marina also has very comfortable hotel-cabins where Bridget & Iain spent the night. All in all a great end to a wonderful sailing day.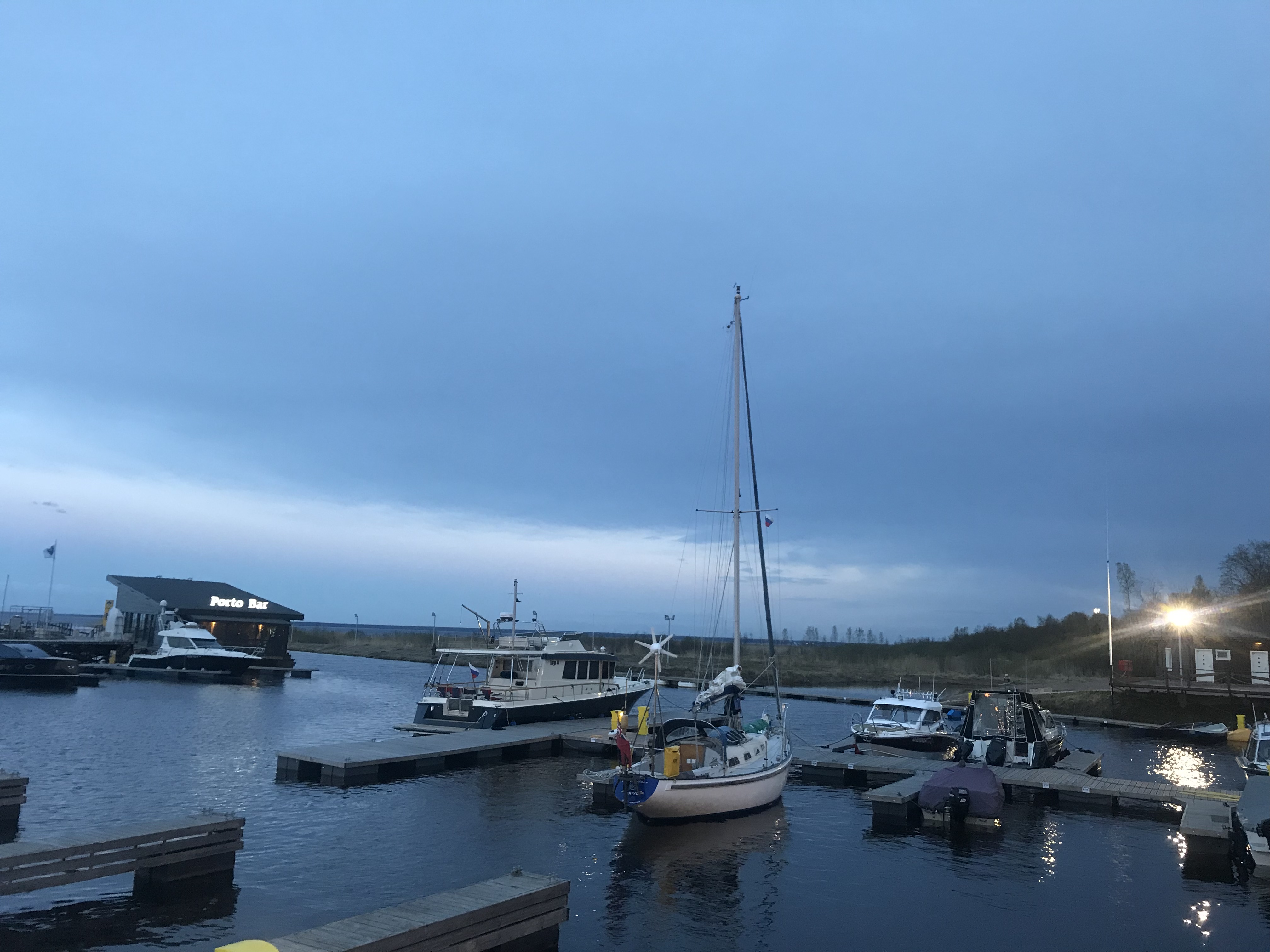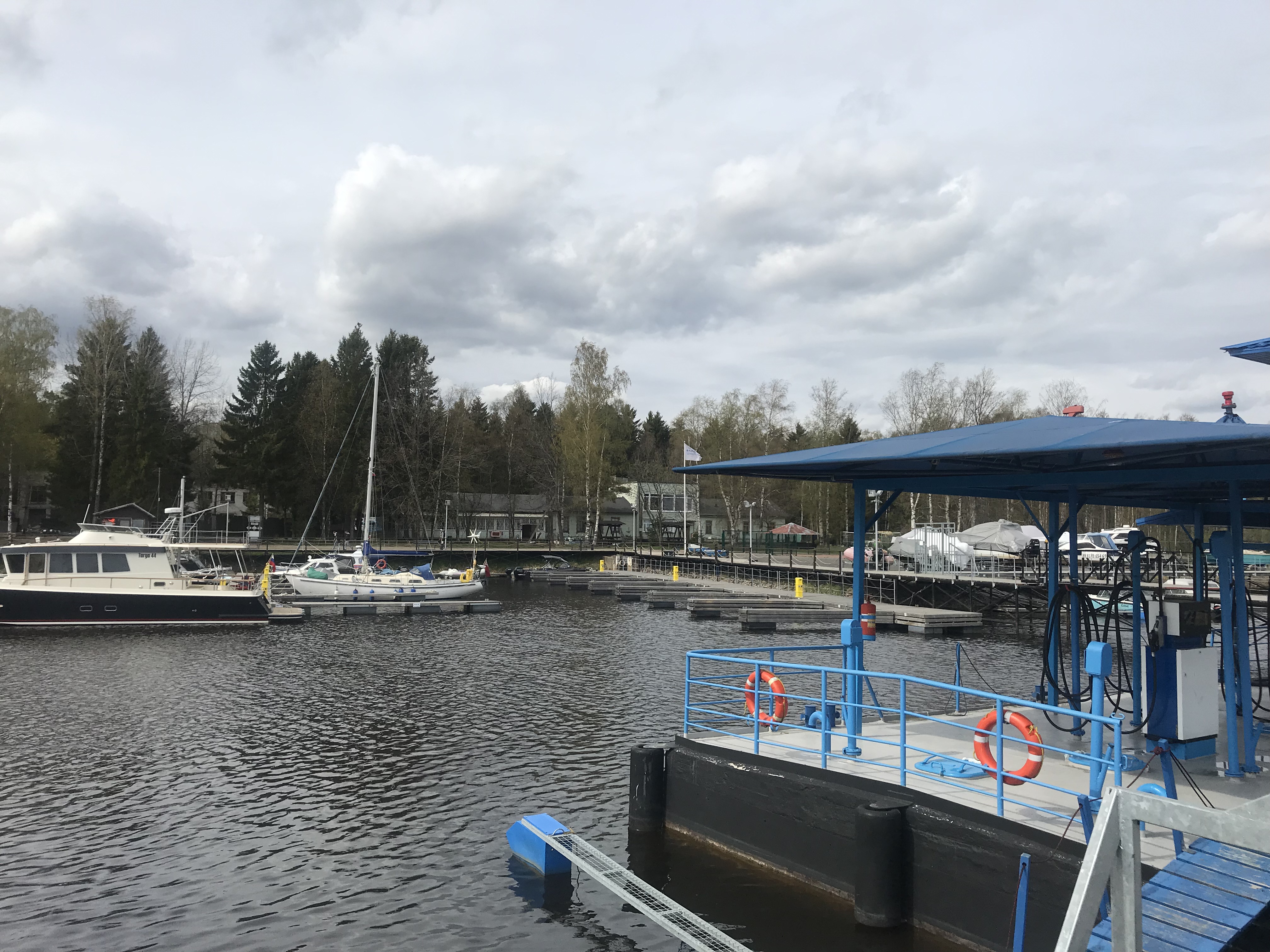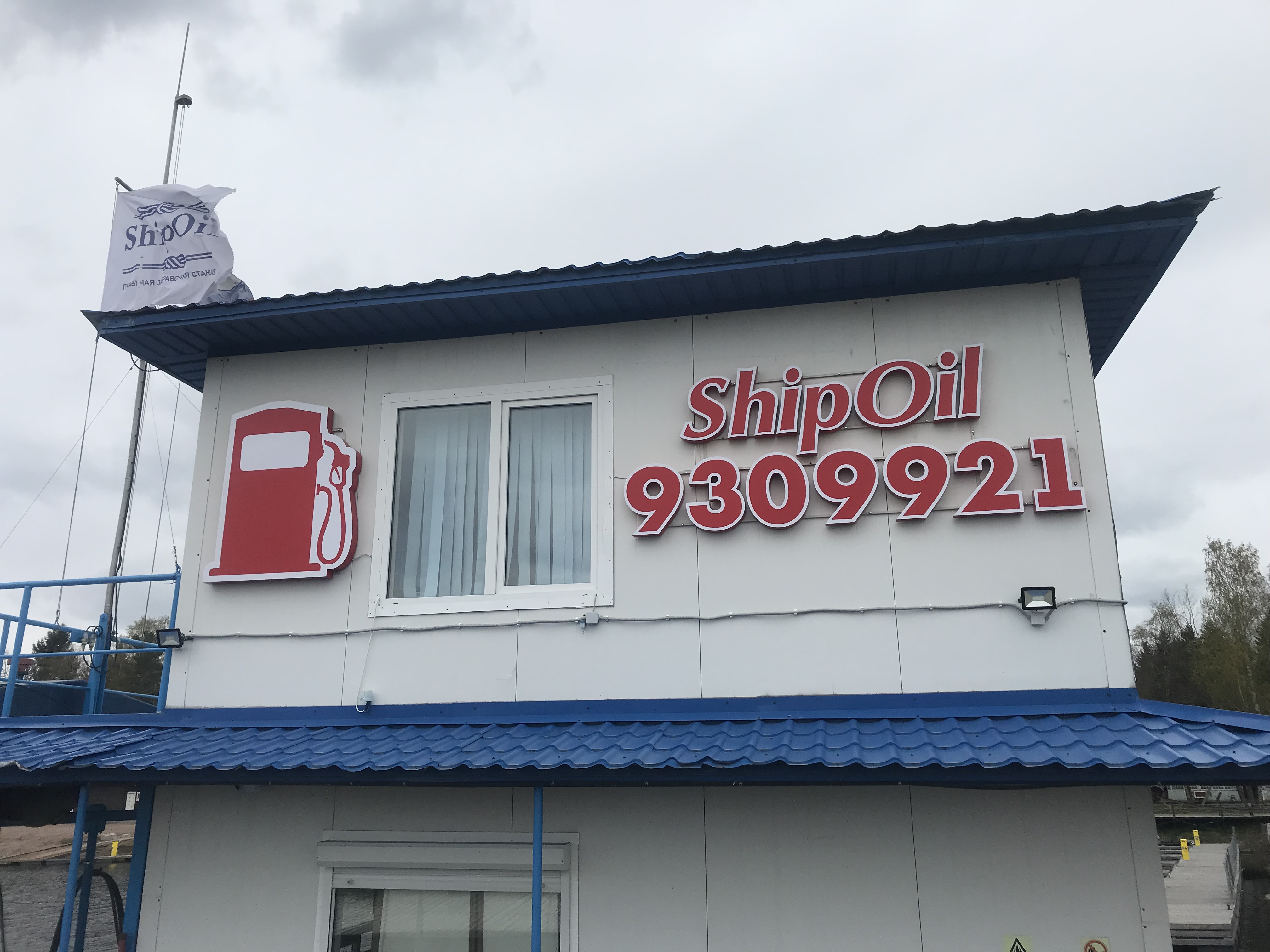 The marina has diesel and petrol too