Four more days in SPB, in Krestovskiy Marina. It is the usual with not terribly clean facilities and no water to bunker. But it had shore-power and friendly marina people. It's a tad far from the centre but so is any other marina. At least it is quiet unlike the opposite River Marina. The closest restaurant, called Sunday, is next to the marina and the food is good. You'll like especially it if you are into bling and cosmetic surgery. We must have lowered the standards in our scruffy sailing gear.
First Bridget left for home, then Dirk too. Iain would stay for the sailing to Tallinn. He even went shopping to make us a stew that would keep us going. Wonderful to have crew with initiative and energy.
Vladimir Ivankiv – our agent – dropped in for a chat. Was good to seeing him again. I mentioned that I would not mind to crew on boats that go through the Russian waterways. I don't want to do more of it on my own boat. Skippering and being the tourleader was a bit much.
Last evening for our departure, Russian Sergey arrived from Finland on his very well kitted out motor-sailor. Not my type of boat but you'll be warm and comfortable in a gale. I think our pilot would agree. So many Russians winter their boat in Finland. Clearly they have never been to the great city of Priozersk. But if you insist on a heated hangar for your boat…..
Checking out of Russia (in Kronshtadt) was painless. They do go through the boat with cameras and film everything. As they did when we arrived last year. But all in a friendly and courteous manner. We were done in 30 minutes.
Our sailing to Tallinn was both stormy and foggy. I might now finally remember what 20 m/s is in knots. I had to look that up again. Arriving in Tallinn in the dark was rather special. We had to wait for a ferry before we could go in. The ferry arrived as a spooky apparition out of the fog. The fog though was no match for the bright harbour lights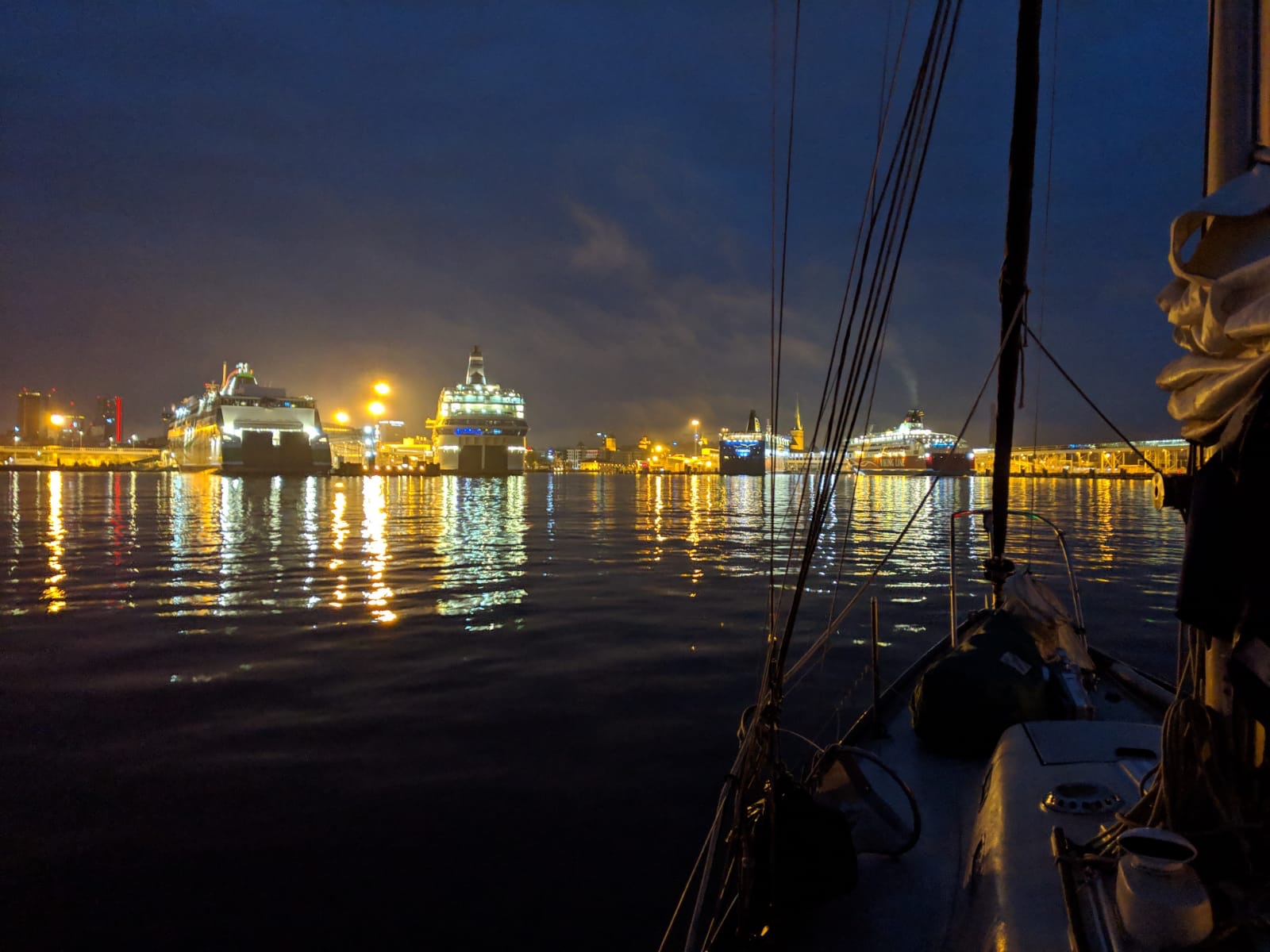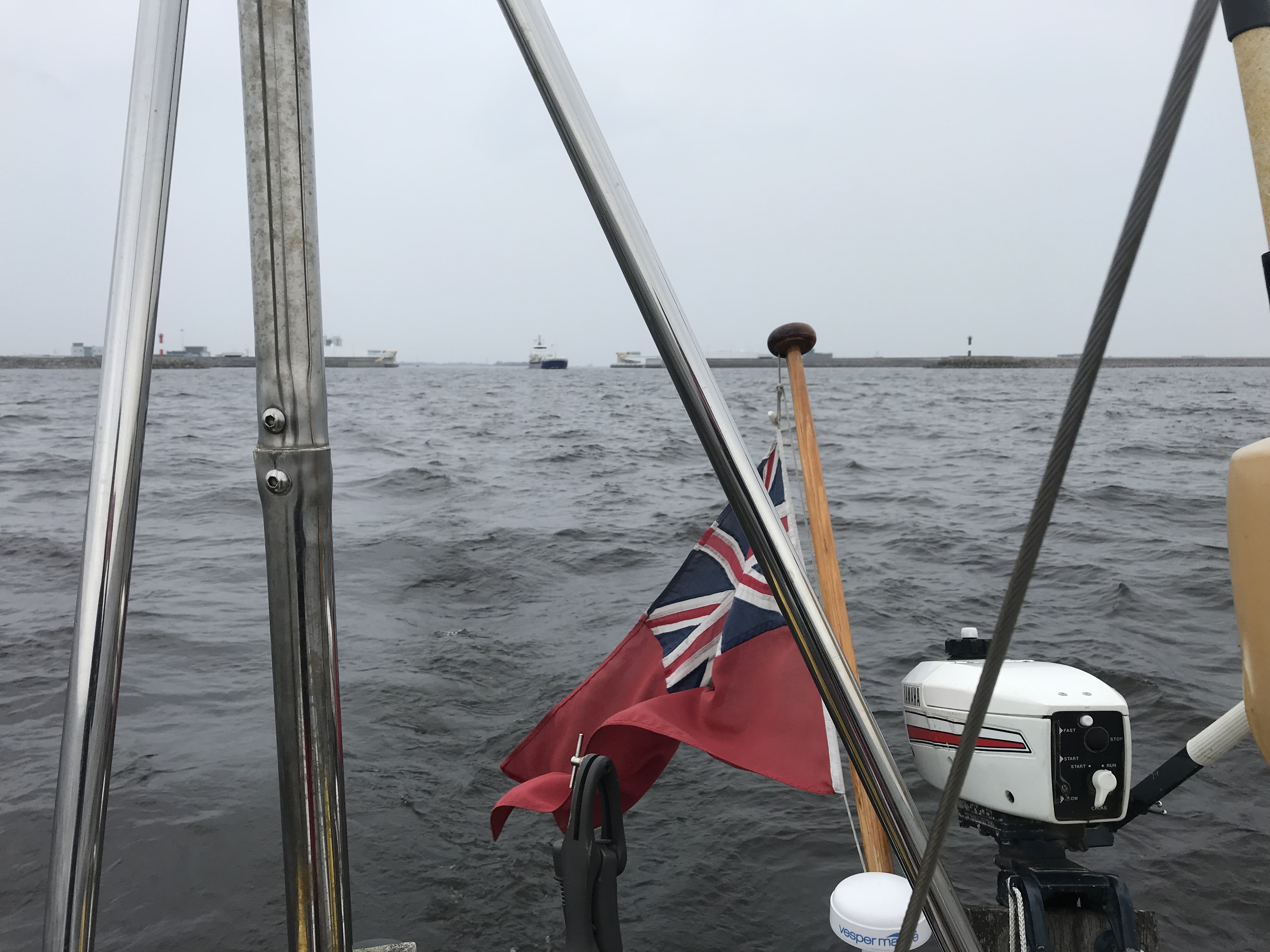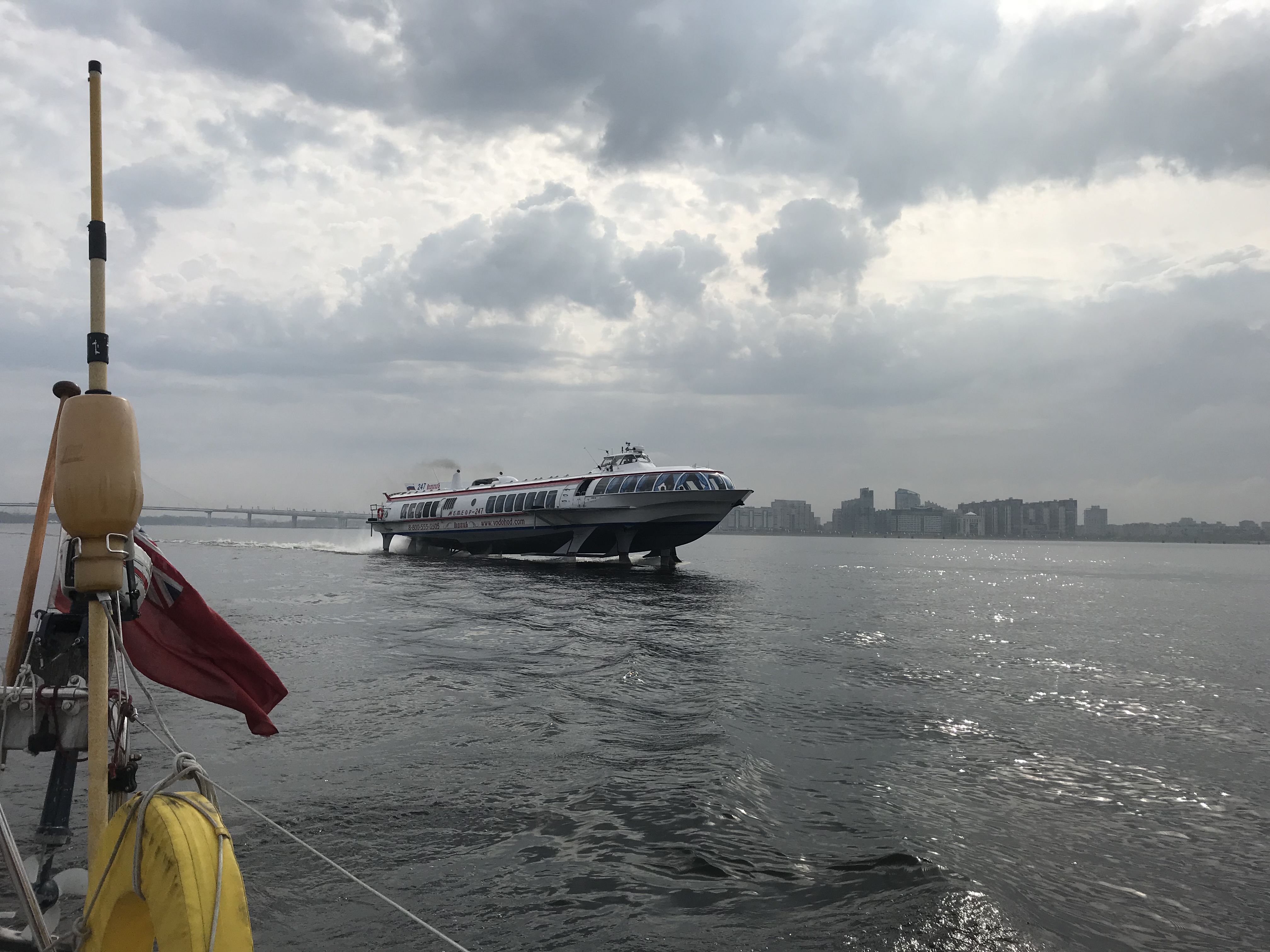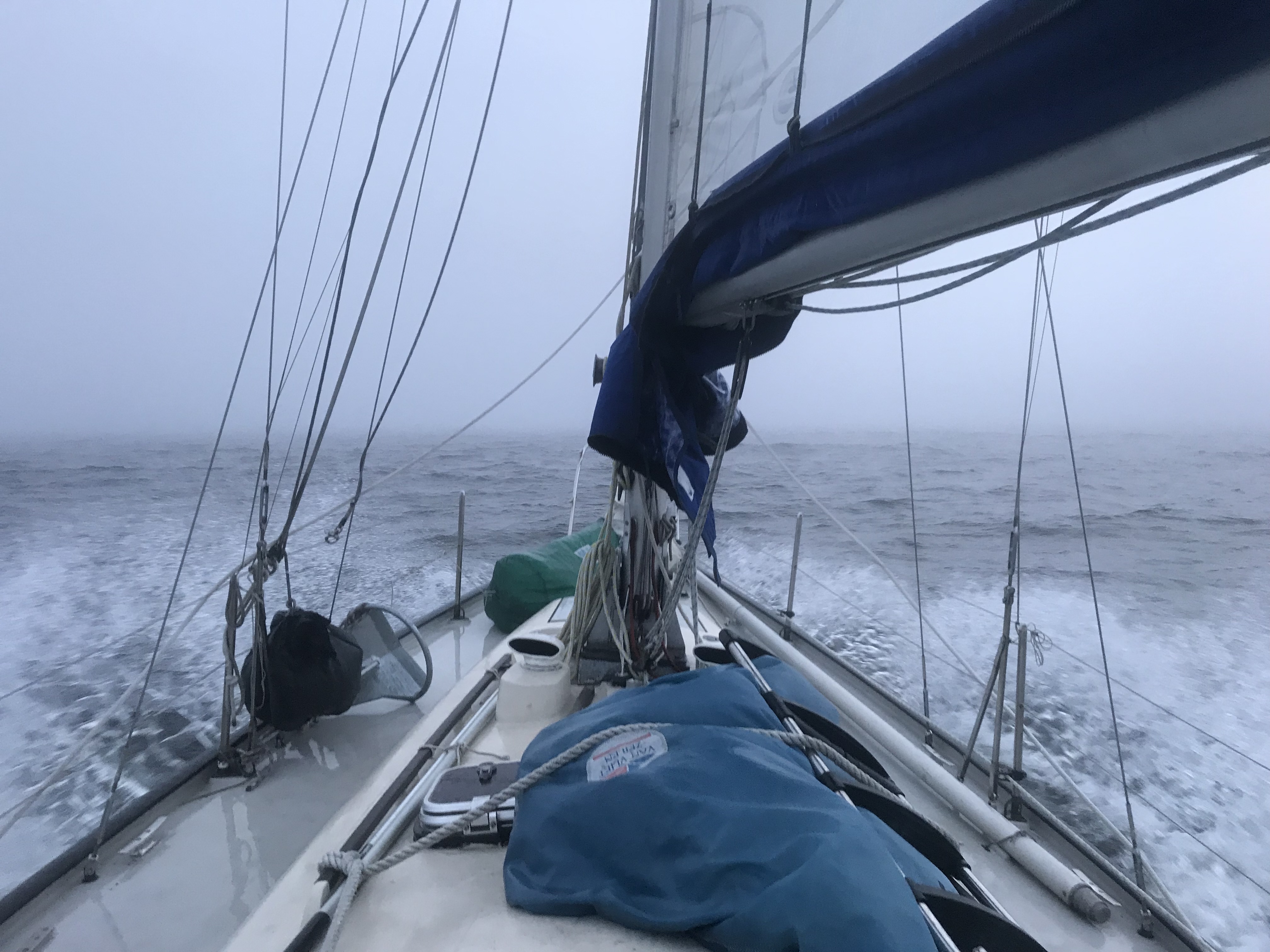 Please follow and like us: